Brujo Tribe
This is a page for presenting my friends and collaborative partners.
Iver Kolbjørn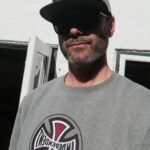 Collaborator on the music project THE RADICAL BEAT UNDERGROUND and is guests starring in some of Brujo Art Company's films.
Born of Fire aka Iver Kolbjørn is born in Esbjerg, Denmark🇩🇰. As a little kid he moved from Øster Lindet to Brussels in Belgium. In Belgium🇧🇪 he startet listening to hiphop groups like EPMD, LL Cool J, Cypress Hill and Public Enemy. When he was 17 years old he moved back to Denmark, Ribe. He began rapping with the band Under Construction which later changed the name to Wicked. Wicked was inspired by Rage Against The Machine, Beastie Boys, The Goats and Deftones. After 6 years in Ribe he then moved to Copenhagen to study at the Seminary of Frøbel – together with some old bandmates he formed a funky, jazzy and downtempo hiphop band called khillcoopa. He has also lived in Malmø listening to swedish🇸🇪 artists like Timbuktu, Damn, Helt Off, Chords & Looptroop.
Suzana Lungu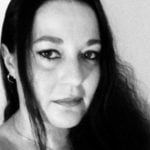 Suzana Lungu is a massage therapist and alternative healer from Romania but now lives in Ribe, Denmark. She is friend of Danny Germansen and has been inspiring intellectually as a muse to some of Danny's work. She has been working as an actor and helping behind the camera in Danny's projects. She plays in THE HEALING with Danny Germansen. She is the star and inspiration of the short film ANTI-SOCIAL CLUB by Danny Germansen.
Sylvia Toy St. Louis
Sylvia Toy St. Louis aka Sylviatoyindustries is an actor, experimental filmmaker and greenscreen artist creating cinematic theater. She was a professional theatre artist from 1985-2007 and a professional sculptor from 1985-2010. Sylvia is the creator of VOICE, a 159 minute feature shot in her living room, about a bipolar woman whose psychoses start traveling in outer space when she enters therapy.
Link to Sylvia's primary YouTube channel  
Daria Baiocchi
DARIA studied piano, classical composition and electronic music.
Her compositions have been played in theaters and concert halls throughout the
World and broadcast by several Radio stations (Holland National radio, France,
Portugal, UK, USA etc).
As music composer for electronics, she won National and International selections
in Argentina, Holland, Ireland, Germany, Italy, England, Hungary, USA, Bulgary
etc.
In 2010 she has been awarded the title of "Cavaliere di Gaia" by the Italian
Ministry, as a special recognition for her musical work "Piano Inside".
In 2011 she has been selected in the Karlsruhe (Germany) University project
"Open Doors" that was winner in MitOst(Berlin)and for: "Quear" in Berlin;
Hilltown Sound Festival in Dublin; "Pnem" in Uden.
In 2012 her piece "Ombre" has been selected for "120hours for J.Cage" by the New
Art Radio in New York, "International Festival for Electronic innovation" in
Leeds, "Fonoland" in Portugal, "Stoff" in Stockholm, "Electronic & Analogue
Festival" – Brunel University, "Mediawave" in Hungary.
In 2013 her piece "Beat Impulse" for contemporary dance ballet has been selected
by "Biennale" in Venice. In the same year she has been selected for "Sound
Devices" in Dublin, "Watf-Contemporary Art Museum" in Sofia and International Festival and Conference on Sound in the Arts, Science and Technology" in Dublin.
In 2014 she she has been selected for "Urban Solar Audio Plant" in Berlin,
"Colourscape Festival" in London, "Festival International Sonoimagenes" in
Buenos Aires and "Muslab" in Mexico.
In 2015 she has been selected for "New York Electroacoustic music Festival", International Symposium on Electronic Art din Vancouver, "Most" in Sydney anc"Currents New Media" in Santa Fè.
In 2016 she won the selections for Sonic Enviroment of Brisbane.
As composer for video art, the works featuring her music won expositions in
Milan, Turin, Bologna, Bergamo, Naples, Madrid,Florence, Barcellona, Argentina,
India, Croatia, Sweden, Mexico, Greece, Poland, Swiss, Colombia, England, New
York, Chicago, Belgium, Bulgary, Slovenia etc. and have been shown by the
International ART TV. In 2011 she was awarded the first prize from the "Bianca d'Aponte" music for videoart competition and in 2012 from "Mediamix" in Florence.
She also owns a degree in "Classical Literature" from the University of Bologna (Italy).
She taught as main Professor Piano in Milan Conservatorium, as
contract Professor Harmony and Music Analysis in Teramo Conservatorium
and contract Professor of Harmony and Music Analysis in Bologna Conservatorium,
as main Professor Electronic Music Composition in Alessandria Conservatorium .
She's actually main Professor of Harmony and Music Ananlysis in Foggia Conservatorium and contract Professor of Sound Design in Urbino Academy of Fine Arts, Milan Academy of Fine Arts and Turin Academy of fine Arts,
in New technologies for Art department .
Marek Magierecki 

An entertainer with his own multi circus, Trained in various disciplines such as clown, fire artist, comedy and acting. Also he has a kung fu master class. Has appeared in various tv-shows, films and short films.
Marek Magierecki Is a polish born artist who since his childhood had been living in Denmark. He is based in Copenhagen where he lead his own company named circus multicirkus since 2001. Marek is educated in various disciplines such as fire artist, clown, fakir and different martial-arts and film acting. He performs at children institutes, festivals, theater, museums and tv. Marek has done acting in danish feature films, tv series and commercials

Steffen Graumann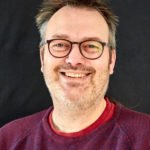 Photographer and graphic artist from my hometown Ribe.
Steffen Graumann (b. 1968) is a multi talented creative soul. He's a fast and curious learner who loves to experiment – a do it yourself kind of guy.
He started with still photography at age 5. That stuck with him and he has since progressed through various photo techniques to include video works.
Back in 1988 he began freelancing as a sound engineer, working with live concerts, festivals, theatre, studio recordings and CD mastering.
Later in 1996 he started working fulltime as a graphic designer/engineer. In the past 10 years or so, he has worked with webdesign as well.
These experiences (combined with an general understanding of technology) has given him a very broad knowledge and the ability to fix problems on the fly and keep the show going. It's also a very handy set of knowledge in regards to video production. He can shoot video, record audio, edit, do post production, color grade, make the graphics, video effects and some motion graphics.
Please visit: stefs.company for a full catalog of Stef G's work.

Brian Madsen
Musician based in Copenhagen.
Made the music for the videos SAFE and NUMB.
The Electric Boost aka Brian Madsen is a Copenhagen-based electronic composer and producer. He makes powerfully emotive, instrumental music that consistently crosses genres, ranging from solo acoustic piano to explosive, bass-heavy electro
A childhood musical prodigy, he was given a drum set at the age of 7, where he began playing with his father, who played the piano. His father played in several jazz-bands in Brussels and when Brian became skilled enough he began to join in as a temporary replacement. At the age of 16 he studied classical piano and jazz ensemble on the drums at the Music Academy.
Through the years he has been touring with several bands such as Khillcoopa and Lope, but later he decided to focus on his own compositions. He has composed music for TV commercials, radio-jingles and produced EP's for upcoming bands in Copenhagen and Sweden . Aged 24 he decided to concentrate on exploring more contemporary sounds and began to write his solo music.
Due to other music projects, his solo album will be released in the beginning of 2012, which is going to be available on itunes and Vinyl.
Joshua Sandler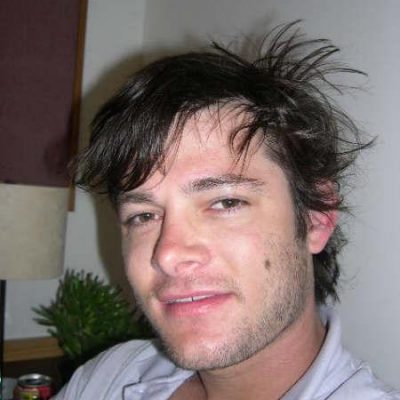 Photographer, video artist and filmmaker from NEW YORK.
Does the voice over for my videos ALIENATION & LONELINESS, WISH and NO LOVE.
Joshua Sandler is a photographer and video artist based in Brooklyn, NY who works mostly in collaboration with his younger brother zachary. Joshua and Zachary Sandler are Brooklyn based artists who come from distinct creative backgrounds.  Zachary was trained in modern drama and performance, earning a masters's degree at UCD in Dublin, Ireland, while Joshua earned an MFA in photography and video at Pratt Institute in Brooklyn, NY.  Zachary is currently studying to be a psychotherapist and Joshua teaches photography and video in New York. They work predominantly in performance-based video, employing post-dramatic performance style and highly confrontational documentary/interview techniques with sometimes-volatile subjects. They facilitate scenarios that attack and upset the sense of comfort that so often leads to the dishonesty and denial prevalent in postmodern life.
As teenagers the two brothers began collaborating on photography projects as a means to subvert a reality marked by alienating social constructs. These early works, steeped in adolescent psychosexual energy, documented the fantasy, inhibition and intimacy shared between family and close friends. The photographic sensibilities that now permeate their video work, utilizing techniques fashioned for the stretching out and locking in to highly emotional/visceral moments, were developed in large part during their adolescent collaborations.
Reminiscent of Artaudian theatre, the brothers' work is overtly aware of the caring and cruelty involved when performers show an audience a truth that they do not wish to see. The aim is to capture a general state of alienation, and the protective worlds that people create in the midst of oppressive or tumultuous circumstances.
The brothers' major work for 2010, titled the 'Evan Trilogy,' is a series of three films depicting the inner world of their bipolar friend Evan Shaffer.  Josh and Zach film and edit their video work themselves, and in general employ a keep it simple and raw philosophy to producing videos. They have been featured internationally in numerous screening and film festivals and continue to produce new work.
my website is www.vimeo.com/drjosiah