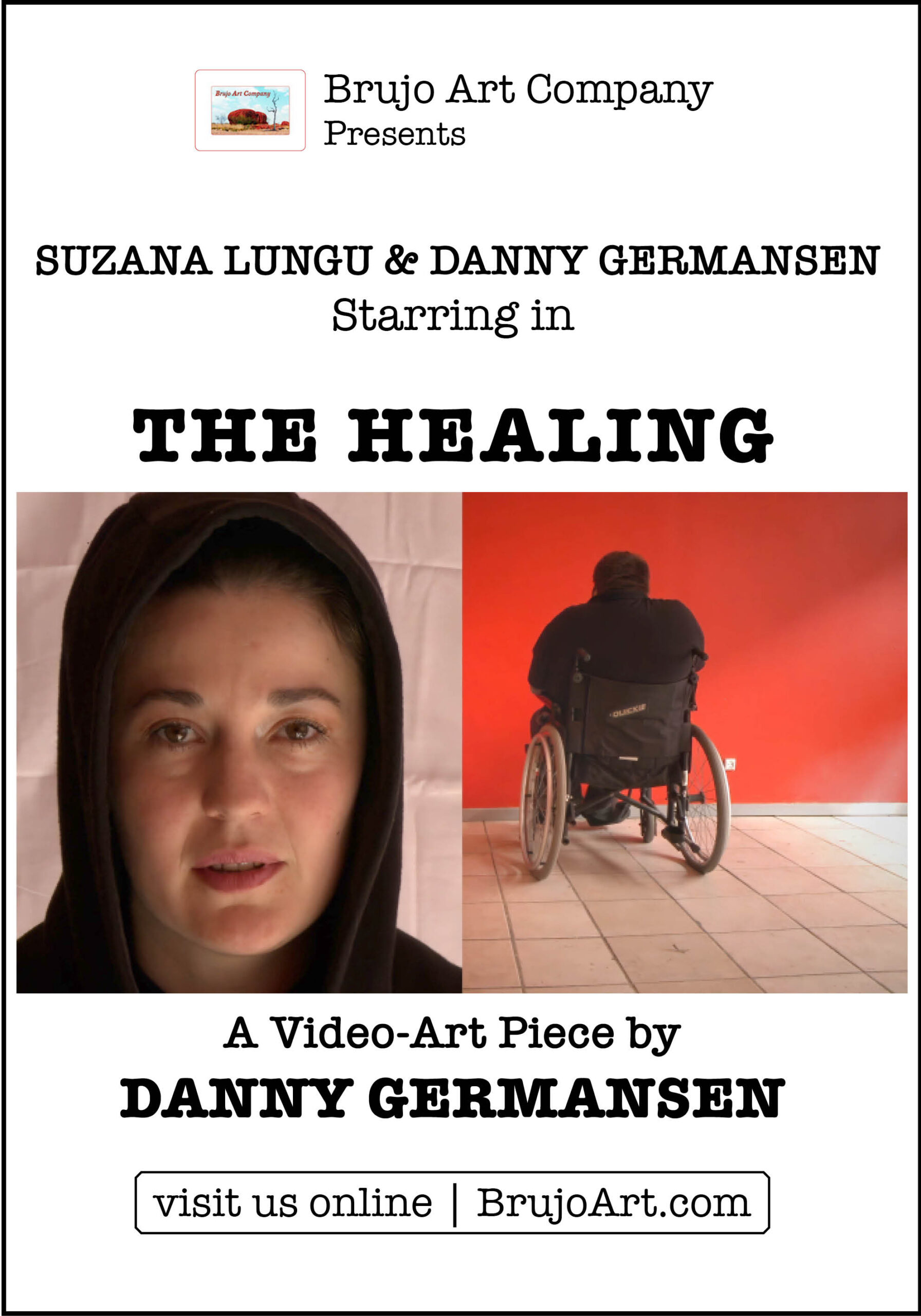 With Subtitles in these languages:
English, Spanish, Italian, French, Portuguese, German, Polish, Dutch. Russian, Chinese, Japanese, Danish, Swedish, Finnish, Romanian, Hungarian, Bulgarian, Greek, Czech, Slovenian, Slovak, Latvia, Lithuania, Estonian.
– To Select Subtitles click on the CC button in the player.
Art video by: DANNY GERMANSEN
Actors: SUZANA LUNGU & DANNY GERMANSEN
Camera/Light/Sound Engineering: STEFFEN GRAUMANN
Year: 2013              Running time: 1 min.
Description:
Doing all the breakdown films and videos I think I owe the world to make this video.
I had been living a lonely life in isolation in my appartment for many years because of my disability and my mental breakdown. But still I managed to make a few short films and started later to make video's also.
In the first years I did't had internet. It was first when I got my films and video's uploaded to the net for four to five years ago I started to get some attention for my work and meeting friends to work with and talk to.
It is with thanks to all the attention from friends and curators who like my work and me. That I now has made this video.
All the LOVE and attention the world / univers – has been giving me, has been contributing to make me feel better and helped to THE HEALING of my person and has been giving my life and my world a meaning !
Thanks to all friends and family who has been supporting me these last four years !
LOVE 
Danny